La Tavernetta Hotel and Restaurant offer to its customers warmth and friendliness. It is sited near Peschiera Del Garda and near the highway entrance. It is also near all the amusement parks Gardaland and Movieland and the aquapark Caneva World, and near the health spa in Colà or Sirmione. 
Furthermore, from "La Tavernetta" Hotel and Restaurant you can quickly reach the city center of Verona, Mantova and Venice, for a daily tourist excursion. 
"La Tavernetta" is a strategic point to reach golf courses, tennis courts, cycling lanes, amusement parks, acquaparks, in order to do a lot of different activities and make the Holiday season as beautiful as possible.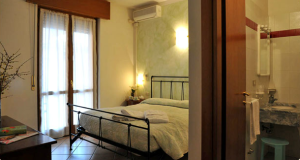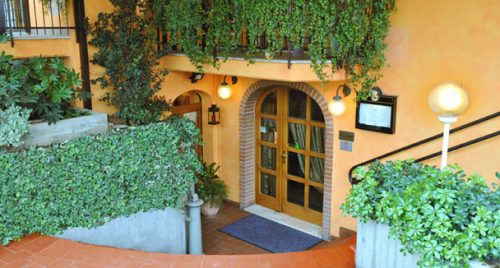 La Tavernetta combines the peace and quiet offered by Garda Lake and the amusement of the different activities practicable. The Hotel has 10 rooms, all of them well-decorated and with a private bathroom with shower, with air conditioning and television.
For further information please CONTACT US or click on the Map to find out the best way to reach La Tavernetta 
---
The prices are different depending on the room type (double room, triple room or triple room + extra bed) and don't include breakfast. The guests of the Hotel can also have lunch or dinner in our Restaurant with special prices. For further information don't hesitate to CONTACT US.
The Hotel and Restaurant are closed on Tuesday but from the end of June to September we are always open.